This month, we explore the incredible healing power that psychotherapy can provide to all of us – children, adolescents and adults alike – with Monika McIntosh, one of our psychotherapists and counsellors here at Bellenden.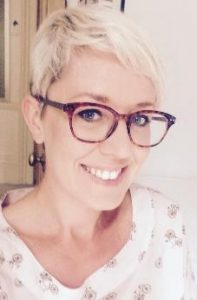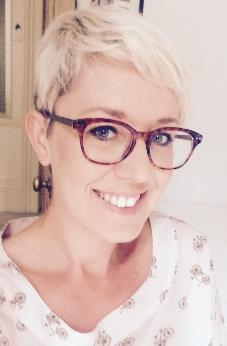 What attracted you to psychotherapy and what made you want to become a psychotherapist & counsellor?
Since I was a teenager I was always fascinated by the workings of the human psyche, relationships and the meaning of life. I pursued that passion by reading autobiographies and different philosophical and psychological texts.
After studying psychology for a few years I realised that it did not fully satisfy my deep interest in more unconscious and existential aspects of our lived experience, so I started looking into psychotherapy training. The 5 years psychotherapy training and the personal psychotherapy that I undertook alongside it was one of the most challenging, inspiring and healing experiences of my life. It's the journey that doesn't end with the completed training and is enriched by every new experience or person I meet along the way.
Where and how did your career start?
When I moved to London over 16 years ago I was fascinated and inspired by the cultural diversity of the city, but I was also shocked by the poverty and deprivation that many children and families lived in despite the perceived vibrancy and wealth of the capital. Alongside my studies I started voluntary work with vulnerable children and families across different therapeutic settings including a pupil referral unit, a therapeutic charity working with deprived and abused children, and the oncology department at Great Ormond Street Hospital. I later worked for a few years in the voluntary department of a local authority that offered therapeutic support to children and adults. For the last 3.5 years I have been working for another local authority in a specialised clinical team, where I offer mental health and therapeutic assessments to children and adults as well as facilitate reflective group supervision, consultations and training to professionals.
Alongside this full-time role, I joined Bellenden Therapies in the summer of 2016, where I practice as a child, adolescent and adult psychotherapist & counsellor.
What is your approach to psychotherapy & counselling? What are your specialisms?
I am deeply aware that each person brings a story that is unique to them to therapy. As a result, I use an 'integrative' approach, drawing on many different theories to tailor a bespoke therapy service to meet each person's specific needs.
I integrate a variety of different modalities such as psychodynamic, humanistic, systemic and cognitive behaviour therapy. I often use creative mediums such as arts, sandtray and play as they can facilitate communication of emotions that are often unconscious or difficult to express verbally, especially in work with children and adolescents. These ideas are underpinned by my knowledge of the latest neurobiological research, taking into consideration my client's age, culture and reasons for referral.
With my special interest in working with trauma and abuse I have been accessing additional training around more embodied practice that helps me to work with vulnerable people.
Why do you think psychotherapy & counselling is important?
Everyone's life experience is unique, but we all can encounter difficulties or traumatic events that can negatively influence the quality of our lives and relationships.
We can find ourselves feeling "stuck", struggling with finding meaning in how we live our lives, or perhaps trying to make sense of traumatic past events. We might be dealing with a mental health issue such as depression or anxiety, or we might have been told that we have "personality disorder". Being able to speak to a professional in confidence about our experiences can be an incredibly important part of our healing and finding supportive resources within ourselves as well as in our environment.
As parents or carers, although we try our best to support our children, we can find ourselves puzzled by their presentation and behaviour or worried about how they are feeling. We might need some space to reflect on what might be happening for them and to decide if they themselves need some individual therapeutic space to understand and express their feelings and thoughts, or to process their losses or traumas. Children often find it easier to use non-verbal and creative methods to express themselves and process their difficulties. Being able to access the support of an expert in child development can be of a great value.
Do you think that there are still some stigmas attached to receiving psychotherapy?
I think that there is much less stigma attached to psychotherapy and counselling now than ever before. It has been refreshing to see many well-known actors, musicians, sport figures and celebrities speaking openly about their experiences of mental health issues and advocating for access to therapy. There are also many amazing community projects that promote speaking about mental health and offer a variety of support.
At the same time I would like to see psychotherapy for children and adolescents receive more promotion. Unfortunately, as a society we still often see children's difficulties at home or school as a sign of simply "being naughty" or "attention seeking". As adults we often struggle to make sense of their behaviours and miss opportunities to connect to their distress. By accessing the support of a child and adolescent psychotherapist or counsellor, we can start making meaning of a child's behaviour and help them to express complex emotions or learn how to cope with life stresses.
What would you say to someone who felt they needed psychotherapy or counselling but were unsure about sharing private issues with another person?
Psychotherapy is a collaborative treatment based on the relationship between a client and a therapist. Grounded in verbal and non-verbal dialogue, it provides a supportive environment that allows the client to talk openly with someone objective, neutral and non-judgmental. The therapeutic space is confidential, but I can understand how difficult it can be to make that first step and contact the therapist.As part of my MA in therapeutic training I had to undergo my own personal psychotherapy for 6 years which gave me an incredible insight into how much courage it takes to go through this process and also helped me to appreciate even more the benefits of being in therapy. It is very common to find the prospect of entering therapy daunting, and this can and should be explored more in the initial assessment sessions, as in itself it is an important part of the therapeutic journey.
What is the most rewarding part of your job?
I feel really privileged to be a witness to the incredible journeys that my clients undergo whilst in therapy. The most rewarding part is to see my clients finding ways to express their complex feelings and find the inner strength that will guide them in their lives for many years after therapy is finished. My clients are my greatest teachers. I am truly touched by their courage, resilience and innate desire for growth and healing.
And lastly, how do you like to unwind in your free time? Any hobbies?
I love meditating, running and spending as much time as possible in nature. I also enjoy photography, printmaking, painting and cooking.
A member of UKCP and BACP, Monika completed 5 years training in Integrative Psychotherapy and Counselling and holds a Masters in Integrative Child and Adolescent Psychotherapy and Counselling