Monika McIntosh
To find out more or to book an appointment, contact Monika:
07593313197
southlondonpsychotherapy@gmail.com
facebook.com/londonpcp
Availability:
Monday afternoons and evenings, Thursday afternoons and evenings, Saturday all day
Alternative times available on request
Charges:
Initial telephone consultation: free
Individual Adult Counselling/Psychotherapy/Parenting session (50 minutes): £50
Child or Adolescent Psychotherapy Assessment (75 minutes): £100
Child or Adolescent Psychotherapy/Counselling session (50 minutes): £65-70
EMDR Session (75 minutes): £90
Reduced fees available to students or low-income clients
Monika offers child, adolescent and adult psychotherapy, counselling and parenting advice, specialising in working with childhood and adult trauma and abuse. Her style is integrative and she works with a wide range of issues which you might come across in your personal, family and work life. When you find yourself "stuck", unsure about your life direction, unhappy about relationships or worried about your children, Monika can offer a confidential therapeutic support that will help you to make sense of these emotional and relational experiences.
With more than 10 years' experience working with children and adults, Monika integrates a variety of tools in her practice, including psychodynamic, humanistic, systemic and cognitive behaviour therapy. She often uses creative mediums such as arts, sandtray and play which many find beneficial to her style of therapy.
Monika also offers Eye Movement Desensitisation and Reprocessing (EMDR) therapy, which is the most recommended psychological treatment for reducing the intensity of distressing memories. A wealth of research demonstrated its benefits in treating psychological trauma arising from experiences of childhood physical, emotional or sexual abuse or neglect as well as traumatic experiences in adulthood.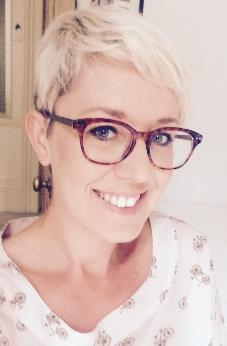 A member of UKCP and BACP, Monika completed 5 years training in Integrative Psychotherapy and Counselling and holds a Masters in Integrative Child and Adolescent Psychotherapy and Counselling.