Hypnotherapy
We have two hypnotherapists working at Bellenden Therapies: Simon Pimenta and Dave Newman
To find out more or book an appointment, contact Simon:
07906568843
simon@inspiringchange.co.uk
inspiringchange.co.uk
Availability:
All weekdays, evenings and weekends
Charges:
1 hour session: £100
Reduced to £95 per session if you book 6 or more sessions
Hypnotherapy can prove to be a very relaxing and revealing experience. One of Simon's primary aims is to encourage people to learn self hypnosis techniques, enabling them to help themselves.
Hypnotherapy uses a naturally occurring state of mind that is utilised to treat a variety of emotional and medical problems. It is estimated that 85% of people will readily and positively respond to clinical hypnotherapy, and it often succeeds where other more conventional methods of treatment have been slow or unsuccessful at producing desirable results.
When carried out by a professionally trained and skilled hypnotherapist the benefits are usually long lasting and often permanent. It is completely safe and natural with no harmful side effects.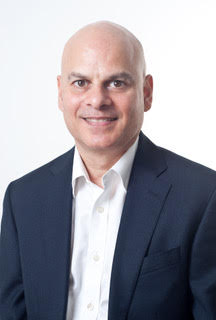 Simon Pimenta BSc has worked as a Hypnotherapist, NeuroLinguistic Programming Practitioner and Life Coach since 2006. As well as offering traditional hypnotherapy for smoking cessation, weight loss, confidence, phobias etc, he specialises in working with people experiencing ME, CFS, burnout, anxiety, worry, stress, low self esteem, self-doubt, self-hatred and insomnia. Simon is a Member of the British Institute of Hypnotherapy. To find out more about the other therapies he offers visit our pages on Building Resilience Training, Life Coaching and Neuro-Linguistic Programming.



---
To find out more or book an appointment, contact Dave:
0790 356 0840
davenewman123@mac.com
Availability:
Afternoons & evenings Monday to Sunday
Charges:
1 hour session: £55

Hypnotherapy could be for you if you would like to:
Break an unwanted habit
Stop smoking
Beat a phobia
Relieve undue stress or anxiety
Improve confidence
Become more calm and in control.
Hypnotherapy can help you achieve these and other goals. Hypnosis can be a relaxing and very peasant experience that can effectively use the power of our mind to make the positive changes that individuals want and need.
As a clinical Hypnotherapist, Dave Newman is committed to the promotion of good health and patient wellbeing. As a registered member of the British Society of Clinical Hypnosis he is committed to following their ethical guidelines.