Hello Summer, Goodbye to Hot Flushes! Acupuncturists Ann Berni-Wright and Sarah Shorter explain how their treatments can help relieve symptoms of the menopause – and present an excellent Summer Special Offer!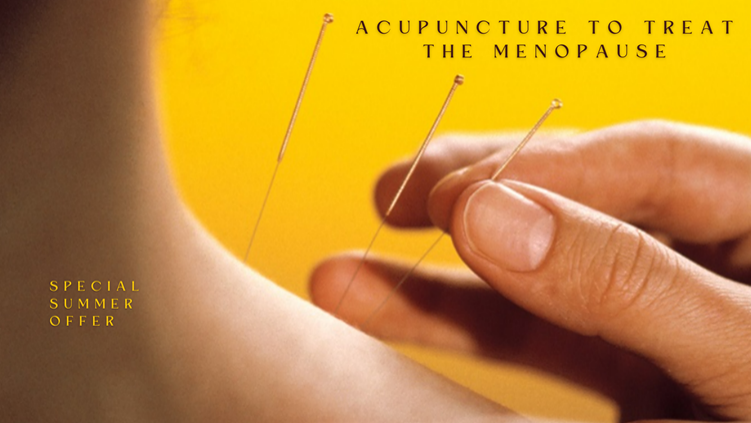 Are you going through the perimenopause or menopause?
Struggling with night sweats, hot flushes, achy joints or insomnia?
Do you have mood swings, brain fog, anxiety or fatigue? Acupuncture could help treat your symptoms.
The Menopause, usually between 45 and 55 years, is caused by a decrease in oestrogen. In acupuncture terms this is seen as a deficiency of Yin.
For many women this imbalance between Yin to Yang creates disharmony and struggle. Our regular functions that usually cool and calm us, get out of whack, work less effectively, potentially leaving us with a raft of menopausal symptoms.
In Traditional Chinese Medicine, the menopause is considered a natural transition through life, affectionately called the 'Second Spring', with many women using acupuncture to support them through this process.
Acupuncture is a safe, gentle and very effective practice. It stimulates the release of endorphins – the 'feel good' hormones – calms the mind and helps the body restore balance. Every person is an individual, experiencing different symptoms. Each acupuncture treatment takes into account your specific symptoms and is tailored to help the body and mind restore balance.
Why not book an appointment to support you through the menopause?
Special Summer Offer for June, July, August and September *Book 6 Sessions for £300*