Pregnancy Massage
To find out more or book an appointment, contact Vanessa:
020 3287 0659
mbph@live.com
www.madebypurehands.com
Availability:
Tuesdays and one Thursday a month
Charges:
First treatment (45 mins): £60
Follow up treatment (45 mins): £50
Please note that all consultations with Vanessa will now take place online before your treatment, and all face to face appointments will require you to wear a mask.
Pregnancy is a wonderful experience for many women, but often it can open up a whole host of unexpected conditions. Our Pregnancy Massage Treatment is designed to help with many common conditions associated with pregnancy such as back pain, headaches, cramp, insomnia, anxiety, fluid retention and swollen limbs.
Each oil is selected based on your needs and condition, and we use host of massage techniques to ensure you get the maximum results from your treatment. Book a 75 mins session for some extra facial pampering, or book a special session closer to your due date for you and you birthing partner, so they can learn some tried and tested massage techniques to apply during your labour.
Vanessa Afful is our qualified Pregnancy Massage therapist. Your first appointment will include a 10 to 15 minutes consultation to ensure you get the maximum benefits from your treatment. This will be built upon with each subsequent visit ensuring that with every treatment your expectations are met.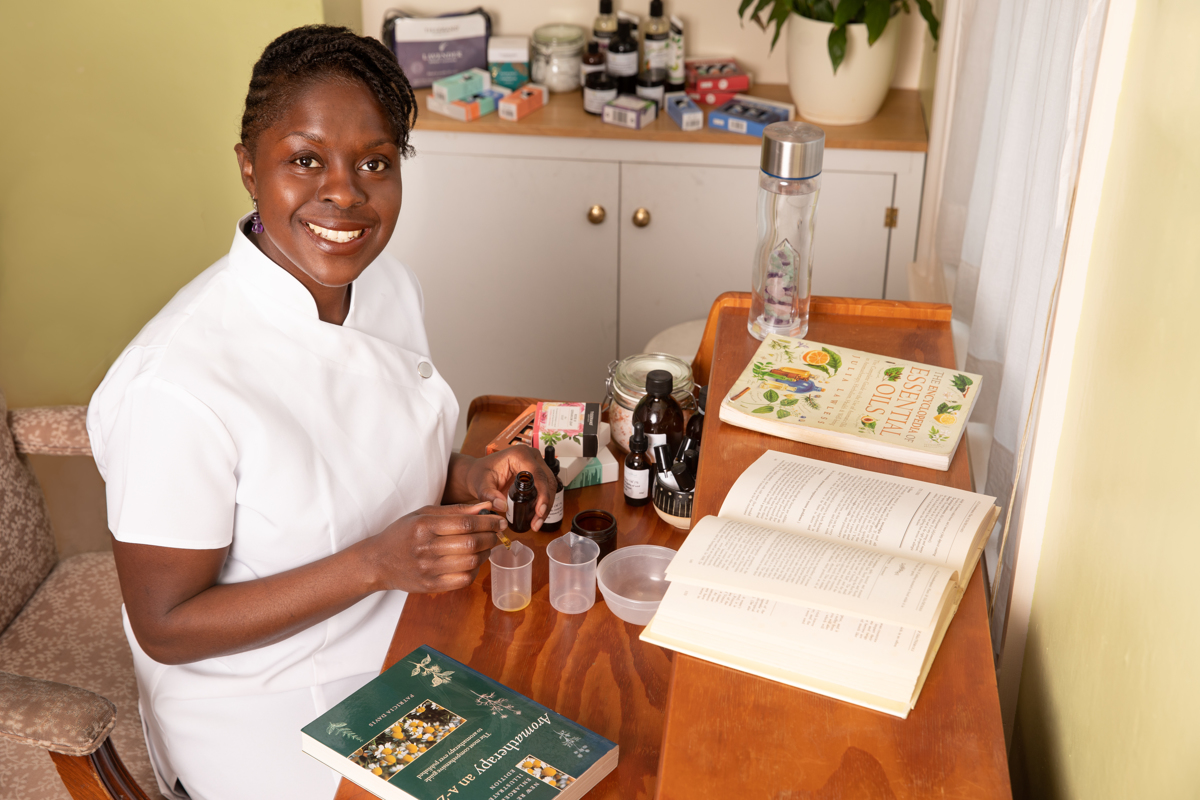 Vanessa Afful's work also includes Aromatherapy Treatments, Deep Tissue Massage and Facials. She also makes a selection of tailor made natural beauty product designed to use at home in between treatments. Vanessa is a member of the Complementary Health Professionals Association.