Cranial Osteopathy
To find out more or book an appointment, contact Dorothy:
07974185644
dorothysmithosteopath@gmail.com
Availability:
Wednesdays, 2-8pm
Charges:
First appointment (adult/child): £60
Follow-up appointment (adult): £55
Follow-up appointment (child): £45
Mum & baby appointment: £90
Dorothy is delighted to be returning to face to face consultations. Osteopaths are fully insured and will be following guidelines to ensure that their patients can be treated in a safe and healthy environment.
In accordance with these guidelines, Dorothy will be wearing a mask and will ask all patients to wear a mask during the session. She will ask all patients to wash hands on arrival and she will disinfect all surfaces and ventilate the room well between each patient. Dorothy will contact you the day before your session to check your symptoms and help you to assess your level of risk and therefore suitability to come for an appointment.
Please do not come for an appointment if you or someone you live with have had any symptoms of the coronavirus within the last 14 days. 
If you are unsure whether it is suitable for you to make an appointment for you or you child, please do not hesitate to get in touch on 07974 185644.
Cranial Osteopathy is a gentle hands on therapy which can benefit all ages. Its non-intrusive, subtle approach can bring benefits to people suffering from all manner of ailments from stress to arthritis. Dorothy Smith practices Cranial Osteopathy at Bellenden Therapies.
People may come for Cranial Osteopathy because they have acute physical problems like headaches or a bad back, or long-standing problems both physical and emotional. Others come for ongoing support in their busy lives and for help to meet life's challenges. During a Cranial Osteopathy session a full health history will be taken to gather information about you and the reasons for your visit that may enhance the therapy.
Because it is so gentle and non-invasive, Cranial Osteopathy is suitable for everyone from newborns to the elderly. Mothers and babies often come for problems associated with difficult or traumatic births. Letting go of tension held in the body enables both to settle into calmness.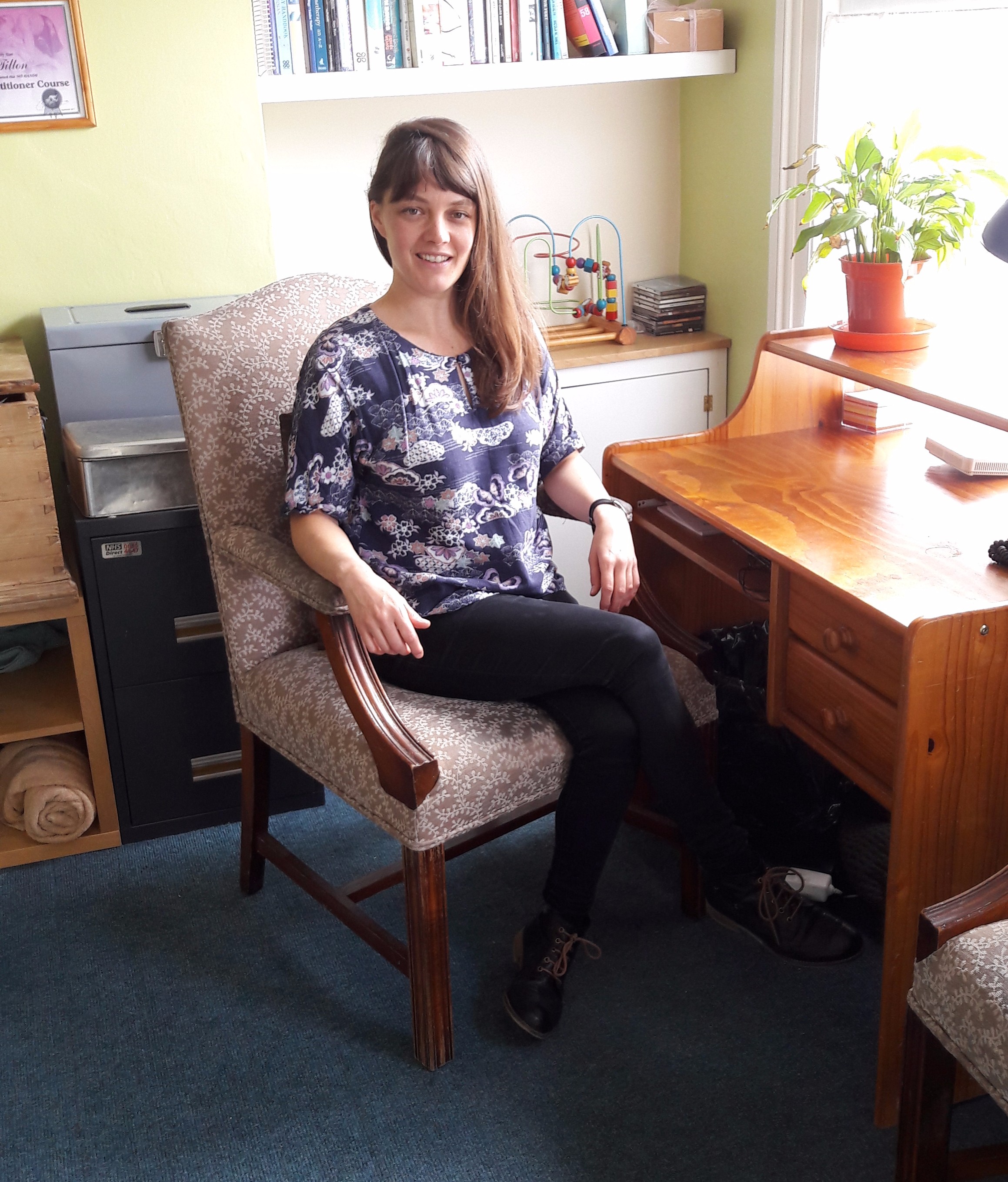 Dorothy Smith is an Osteopath with post-graduate training in Cranial Osteopathy. She continues to further her skills by attending regular professional development courses, with a special interest in Cranial Osteopathy. She is dedicated to providing the best possible service to her patients. To find out more visit the Osteopathy page.