Steph Pilcher
Steph Pilcher is a qualified integrative counsellor with a client-led approach. Her desire to help people is at the heart of her sessions. She offers counselling to individuals in a calm, safe and confidential environment. Steph operates under a framework she calls 'Let There Be'. Deriving its name from the more well-known phrase 'Let there be light', Steph gives the opportunity for you, the client, to decide what comes next. 'Let there be stillness, peace, freedom, change, resolution, progress, space to think, space to be me…' Whatever you need, with the right support you can bring it into being.
Steph takes the time to work with you and follow your lead as the client, ensuring you maintain autonomy throughout the process. Through listening and reflection, you can take steps towards change. Counselling does take hard work. However, it can be an incredibly powerful and helpful experience. It provides a non-judgmental arena to talk about what is going on in your life, and creates an often much needed place to explore and discover your feelings and thoughts.
Beginning counselling can feel like a big step. If you have any questions whatsoever please don't hesitate to contact me.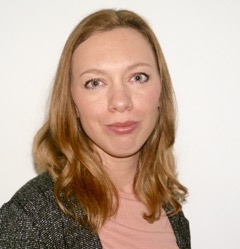 Steph Pilcher is a qualified Level 5 Diploma Integrative Counsellor, a Christian and A.C.C member. Steph gained her counselling experience working with higher education students of all ages and working for Choices, a Pregnancy Crisis Centre. Working together to best suit a person's individual needs, Steph offers help with a variety of general counselling concerns. Her experience covers issues such as anxiety, panic attacks, depression, self-esteem, abuse, bereavement, post-abortion and relationship difficulties amongst others.