Kate Coffey
Kate is a psychotherapist with a body-orientated approach. In body-oriented psychotherapy, in addition to talking about an issue, it may also be explored through imagery, sensation, impulse and paying attention to how the body communicates. It does not involve hands-on work, like massage for example, but clients are sometimes invited to lie down during a session which can help them become less analytic and more embodied.
She believes that working with the body and mind as a whole can bring about profound shifts and change. It is based on the theory that therapeutic change, rather than being something abstract and intellectual, is a here-and-now, bodily-felt experience.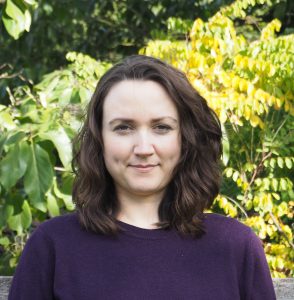 Kate is an experienced trauma practitioner, having worked for some years as an in-house therapist at Transport for London's trauma and counselling service in addition to running a private practice in Peckham Rye. She is registered and accredited with the UK Council for Psychotherapy.