Annie Broadbent
To find out more or book an appointment, contact Annie:
annie.broadbent@gmail.com
07960520166
anniebroadbent.com
Availability:
Wednesdays & Thursdays
Charges:
First session: £50
Subsequent sessions: £60
Limited number of concessionary spaces available
Annie works in a way that is tailored to meet the unique needs of each individual client. Her core training is in Psychosynthesis, which approaches counselling not by simply trying to mend brokenness, but rather by holding space for what might be trying to emerge through the presenting problem. Annie also draws on the principles of psychodynamics, the person-centred approach, cognitive behavioural therapy, gestalt therapy and mindfulness. Her model has a holistic view of who we are that includes all our experiences of life, through our mind, body, feelings and Self. Psychosynthesis also sees our past, present and hopes for the future as interrelated and so enables her to support you whether you wish to explore how you were, how you are or how would like to be.
People seek out therapy because something feels uncomfortable in life, something hurts. Sometimes we know what the cause of this discomfort is, sometimes we don't. We might not even believe we have the right to say something is up.
Whatever is causing this hurt, whether you know what it is or not, there is no wrong reason to try therapy out. Pain can be one of the most powerful motivating forces for change. Asking for help can be frightening, especially if it's for the first time, and if you're not even convinced it can make a difference. But taking this first step towards help means taking a step towards a new perspective on things.
Annie's main areas of practice and experience are in:
Grief and bereavement
Pre- & post-natal issues
Co-dependency
Anxiety & panic attacks
Relationships
Personal crisis & depression
Anger management
Self-exploration & self discovery
Low self esteem
Coping with change
Lack of meaning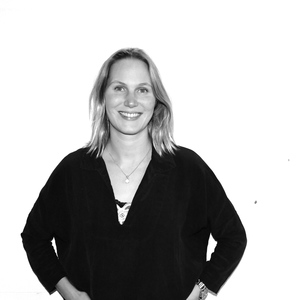 Annie's journey to psychotherapy began in the field of grief and bereavement. After having worked for a number of years in palliative care and running bereavement groups, she wrote the book 'Speaking of Death', which was published in November 2014. She still writes for various outlets on grief and bereavement. Annie then trained in Psychosynthesis Counselling where she received a post Graduate Diploma. She is also founder of Retune, a company designing wellbeing away days for businesses.